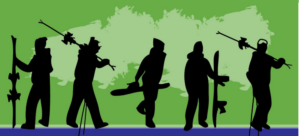 The 2022 Collingwood Ski and Snowboard Swap
New Location:
Georgian Bay Hotel and Conference Center.
Located Hwy 26 West
Thanks everyone for another fantastic Ski Swap. Etransfers are being sent daily. Cheques will be mailed out on Wednesday.
There were a few who could not make it from 9am to noon on Sunday to pick up any unsold gear.
collingwoodskiswap@gmail.com
response time is usually by the next day.
Rob