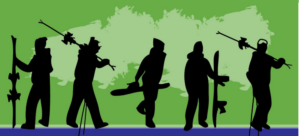 The 2021 Collingwood Ski and Snowboard Swap
New Location:
  Georgian Bay Hotel and Conference Center.
Located Hwy 26 West    Map
Sales: 
Friday Oct 8th, 9am to 9pm
Saturday Oct 9th, 9am to 5pm
Sunday Oct 10th, 9am to 4pm
Registration of Items to Sell: 
Saturday Oct 9th , 9am to Noon
Pick up of Unsold Items:
Monday 9am to Noon
Full Covid Policy in place:  This is considered an event, anyone over the age of 12 must show they are double vaccinated.  There are no exceptions to this rule.
Rob Holroyd
Enjoy the Winter Season
If you have any questions, please contact us at:
collingwoodskiswap@sympatico.ca or collingwoodskiswap@gmail.com